Austin Autonomedia: Keeping Austin Criminal
Over the past few months, as we have expanded the scope of this project beyond the UT campus, we have also kept a close eye on some of our old enemies in the Young Conservatives and Turning Point–including those who have graduated and are moving into other parts of the world. We know that the University is a training ground for the professionals of the future who will manage, control, exploit, and govern the world. While a lot of the YCT graduates have moved into work in conservative political parties and think tanks which applaud their activities at UT, some are slightly more vulnerable.
Two former affiliates of the YCT, Anthony Dolcefino and John Stolz, are involved in a City Council Election in Houston. Anthony Dolcefino is running for City Council At-Large #4 in Houston and John Stolz is, according to his Facebook and Linkedin, working as his campaign manager. In the election last week, Dolcefino was among a number of candidates who advanced to a runoff election set to take place in December.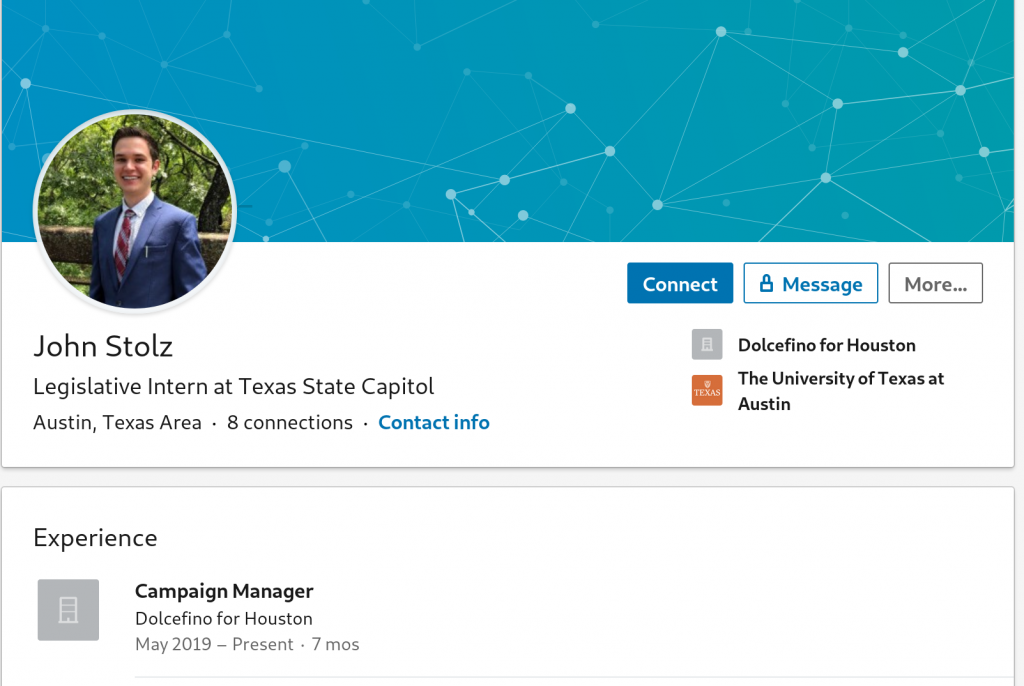 Anthony Dolcefino & John Stolz have repeatedly appeared on our page for their association with white nationalists and other harmful political tendencies. Below we will offer a summation of their racist resumes, and you can find our previous articles on them here and here.
We first stumbled onto Anthony Dolcefino and John Stolz last summer. As highlighted in our article, "Uncovering Racist Student Networks at UT," the two of them and a handful of other students became admins of a group called "UT Hot Takes." Soon afterwards, they began importing new members and facilitating posts espousing white nationalist, homophobic, and misogynistic talking points. Anthony Dolcefino was the admin who added "Dietrich Kessler" to the group, a man who espouses Neo-Nazi talking points and embraces their aesthetics. Stolz also made posts echoing white nationalist and xenophobic sentiments.
John Stolz generally also follows far-right pages like "American Nationalism," "wholesome memes of traditional morality," "Traditional Britain Group," and "The Reality of South Africa." Each of these pages spews fascist dog-whistles, like the myth of "white genocide" in the settler-colony of South Africa or using nationalism as an entry point for fascist recruitment. He has also been spotted by students around UT, talking with friends about race war and the formation of a white ethnostate.
On other Facebook groups, Stolz made sexist posts about the "natural inferiority" of women, and about the myth of white genocide.
John Stolz was also spotted alongside local racist Chris Ritchie in May 2018.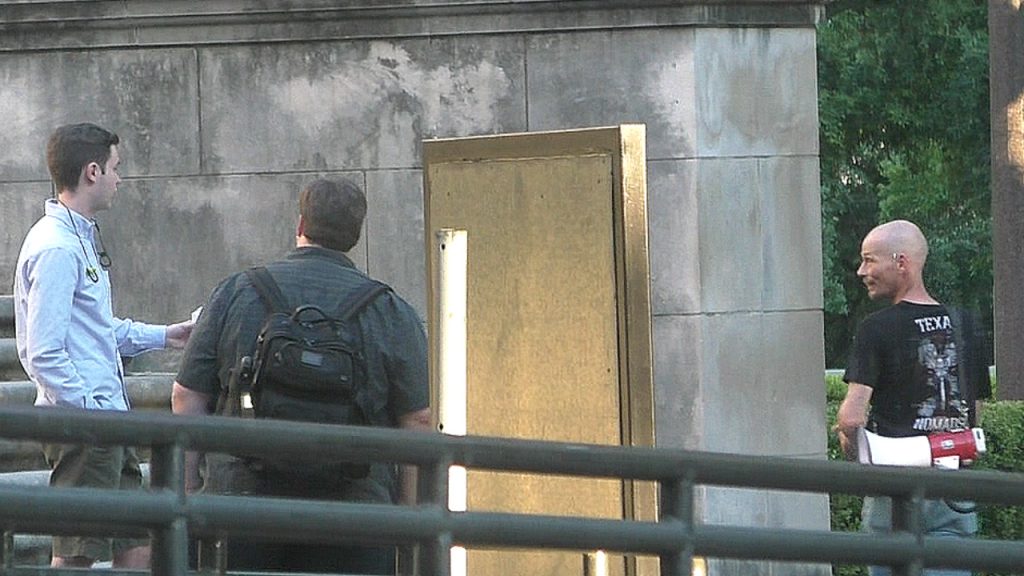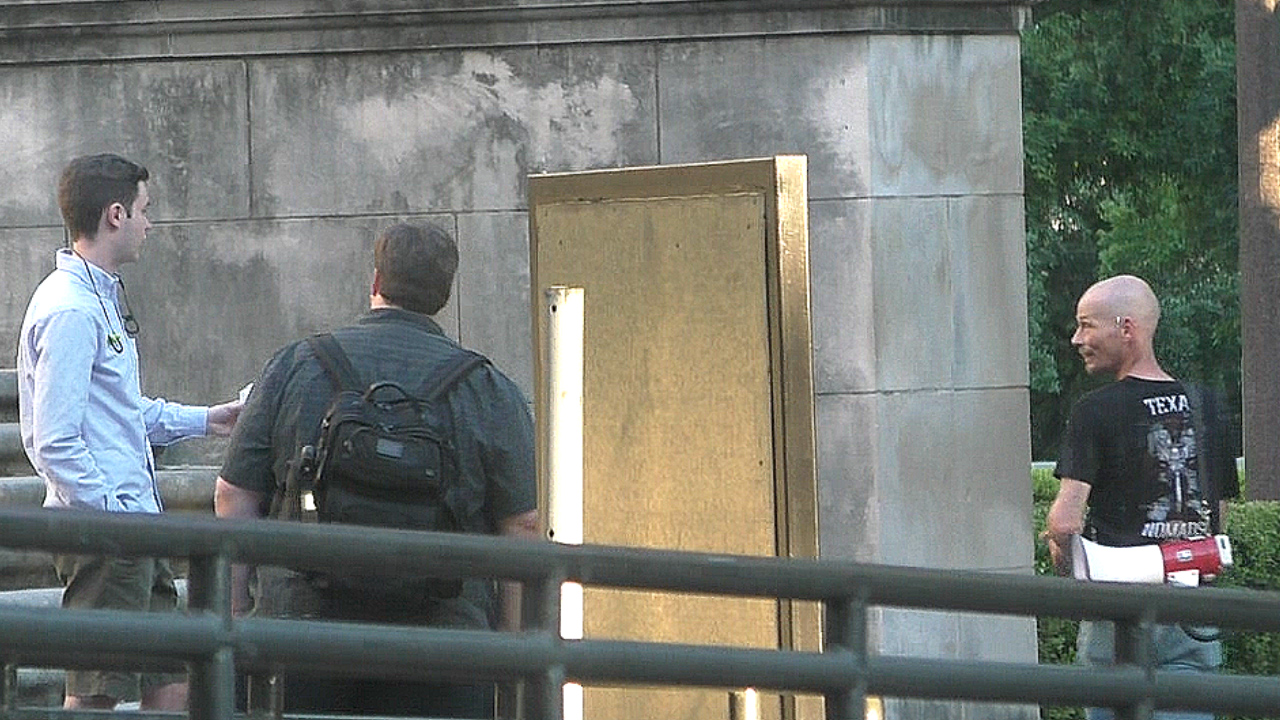 During the fall 2018 semester, Anthony Dolcefino was the Vice Chairman of the Young Conservatives of Texas. He was one of the many YCT members who staged a pro-Kavanaugh demonstration on campus that sparked massive student outrage over rape apologism & disempowering survivors. Anthony livestreamed the event. In the comment of his livestream, Dietrich Kessler and his white nationalist girlfriend (fellow YCT officer Ciera Harris) commented in support.
Finally, Anthony Dolcefino was involved in December of 2018 with bringing Katie Hopkins to campus with the right-wing student group Turning Point USA. Katie Hopkins is a white supremacist pundit from the UK who is notorious for calling for concentration camps for Muslims, comparing immigrants to cockroaches, and working with white supremacist groups–which you can find more context for here. During her speech at UT, described immigrants as "feral human beings that don't deserve human rights" according to the Daily Texan, and received a round of applause.

Anthony Dolcefino appeared to be a main coordinator for the event, and was seen escorting Katie Hopkins out of the event at its end.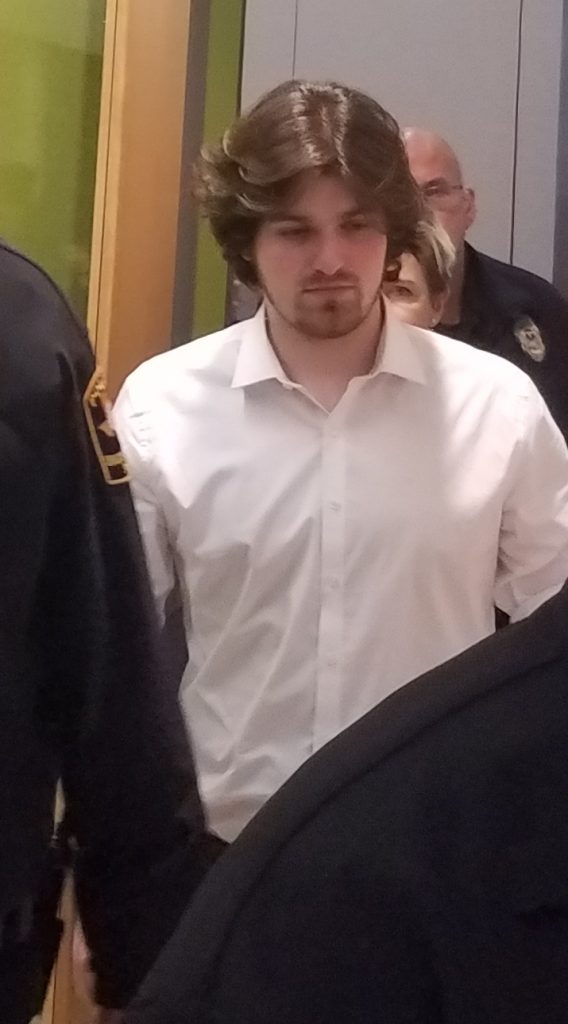 Anthony Dolcefino has a year long (minimum) track record of working with and enabling white supremacists and their organizing. It is no surprise that he hired one of his racist friends to manage his campaign. We believe the people of Houston should know this before potentially electing him to a position of power such as City Council, where he could use his power to enable his racist friends or pass policies that perpetuate racist institutions.
---
Got a something you need to publish? Send it to us! We take all kinds of radical/revolutionary content, with a special affinity for anarchist/autonomous movements and crews. We specialize in research and strategic intelligence that can inform direct action, but we'll take art, opinion pieces, and other stuff too! Submit content to austinautonomedia [@] autistici [dot] org.