Content Note: police violence, racism, violence against people with mental health needs
The Austin Police Department (APD) has a lengthy history of murdering, lying to cover up the murders, and escaping accountability through qualified immunity and the deeply flawed grand jury process. According to an ongoing Washington Post investigation of people killed by the police in the so-called United States, APD officers have killed 27 people since 2015.
The increasing use of body cameras by police forces is hailed as an important reform but time and time again, officers who kill will have their cameras turned off, or the officers will spin footage to create a false narrative that is repeated to media and in court. Police lie; this is guaranteed. Most recently, APD Chief Manley stated on his official report that it was "unknown" whether Michael Ramos was armed, when both bystander video and Manley's own words at an earlier press conference confirmed that Mr. Ramos was definitely unarmed.
Also worth noting is APD's tendency to kill people who are suicidal or experiencing other mental health crises. In the case of Micah Jester's murder, Officer Lindeman was actually on the "specially trained" mental health responder team. She killed Ms. Jester anyway. No amount of training will prevent more killing. The only solution is to redistribute the money budgeted for policing back into the hands of the communities police have harmed.
This page is divided into two sections: cops who were still with APD as of 2018 and cops no longer with APD.
While this page currently highlights murderous officers, over time we hope to document other aspects of the violence of APD, from police brutality to dirty cops and more. This page shall serve as an archive of the institutional violence of APD and the officers responsible. Even officers who were fired will remain up here, because there is no justice as long as APD continues to exist.
To submit information about an officer to add to this list, or pictures to go with some of the names listed below, email us at austinautonomedia@autistici.org
still with APd as of 2018
Stuart Pieper
Karl Krycia
Darrell Cantu-Harkless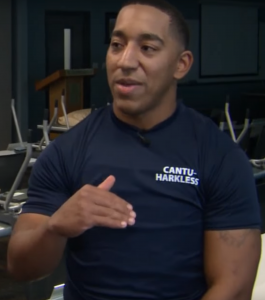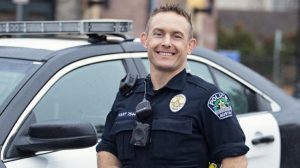 Hart is a former Army soldier turned cop, applying his experiences in military occupations of communities abroad to the occupation of colonized communities domestically

James P Morgan
Valarie Tavarez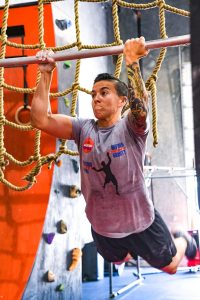 APD Public Information Senior Officer. Formerly worked in K9 training in DHS and the military.
All of the above were part of the murder of Michael Ramos, a Black Latino man who was unarmed and had his hands up. Pieper shot him with "less lethal" rounds. Taylor then shot and killed Ramos as Ramos' car rolled away from officers. APD Chief Manley reinstated the policy that allows officers to shoot at fleeing cars.
Taylor, along with Karl Krycia, also killed Mauris Nishanga deSilva in July 2019. Dr. DeSilva was in the midst of a mental health crisis and held a knife to his own throat before officers shot him to death.
killed Devin Contreras, who was running away. Bowman fired 14 shots total, 4 of which hit Contreras. Bowman is white.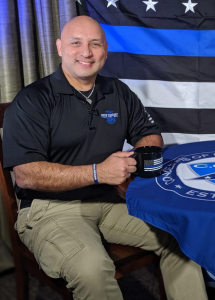 shot Patrick Allen Faith, who then shot and killed himself, on September 25, 2010. Bustos, alongside his cop wife, runs a "peer counseling" side business for police who have shot people on the job and other "critical incidents".
killed James Sizer. On March 6, 2015, Sizer called police because he heard gunshots. Cameron arrived and shot him with a taser, causing Sizer to fall and hit his head. Sizer died 8 days later from the head trauma.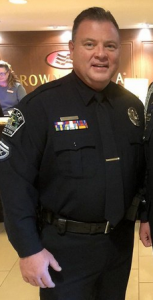 killed Sophia King, a Black woman who was having a mental health crisis. Now Master Corporal Coffey, he received a "Law Officer of the Year" award in 2018 from some sort of cult of old, white, yellow-jacketed bootlickers.
killed Ahmede Bradley in April 2012. APD initially said that Copeland pulled Bradley over because Copeland smelled marijuana, but in his grand jury statement Copeland said he pulled Bradley over for violating the city's sound ordinance. This is a classic example of cops lying about the pretext of their fatal interactions in order to cast the victim in a negative light. Killing someone for being too loud is less palatable to the dominant moral sentiment than killing someone who uses drugs. Copeland has been investigated numerous times for excessive violence while on duty. Copeland is white. Ahmede Bradley was Black.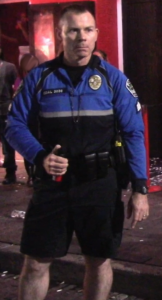 killed Landon Nobles on May 7, 2017. Nobles was shot several times as he ran from police. APD claims he shot at them. Nobles' cousin watched it happen and said Nobles was shot at least twice in the back. Both officers are white. Earlier that evening, Egal assisted other officers in brutalizing a young Black man downtown and threatened the pepper spray the crowd of onlookers protesting his treatment (Video, CW police brutality, anti-black violence).
killed Morgan Crocker on September 14, 2016. Also involved was Bernardo Ramirez, who is no longer with APD. Fritz and Ramirez shot Crocker 18 times. Fritz is white.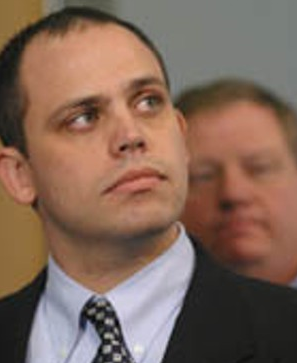 killed Jessie Lee Owens on June 14, 2003, and Tyler Caraway on September 8, 2014. Glasgow racially profiled Owens, pulled him over, and shot him. Glasgow was suspended for 90 days without pay and indicted for criminally negligent homicide after he killed Owens, but a judge threw out the indictment. In 2014, Glasgow shot and killed Caraway in Caraway's driveway. Glasgow is white.
Deborah Lindeman,
Richard Smith
killed Micah Jester, who was having a mental health crisis. Jester was holding a BB gun and told officers to kill her. Lindeman (supposedly trained to handle mental health situations) and Smith gladly obliged.
Both officers are white.
Joseph Moran
Stephen Johnson
Joseph Cast
Daniel Mathis
Alberto Martinez
Wesley DeVries
Justin Halbach
Christopher Salacki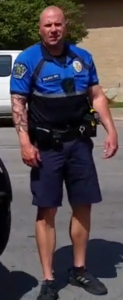 killed Aquantis Griffin, a rapper from Louisiana who was visiting Austin, on August 17, 2018. Griffin was killed near a club on 6th Street when officers fired at Griffin 43 times (44 if you count the taser).
killed Byron Carter on May 30, 2011. Wagner and his partner Jeffrey Rodriguez, on bikes at the time, had been following Carter and his friend because they thought the two looked suspicious. When the cops saw them in a car, they assumed it was stolen. Carter was in the passenger seat and was fatally shot as his friend drove away. Wagner is white.
killed John Schaefer on March 1, 2013. Schaefer called 911 to report that he had shot a neighbor's pit bull. Cops arrived and Whitted ultimately shot and killed Schaefer. Schaefer allegedly refused to surrender his firearm, which he legally owned. Whitted is white.
Luis Camacho,
Robert Mattingly
killed Paul Cantu on January 29, 2019. Conflicting reports state that Cantu was either holding a gun or "gesturing as if he were holding" one.
Both officers are white.
formerly with apd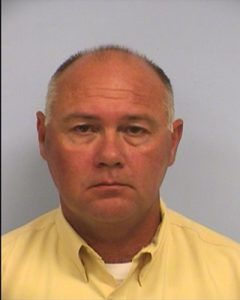 killed Larry Jackson, Jr. on July 26, 2013. Kleinert shot Jackson in the back of the neck while Jackson ran away. Since Kleinert also worked with the FBI, he was granted immunity from manslaughter charges. Jackson's family later settled with the City of Austin for $1.25 million. Kleinert is white.
killed David Joseph, a 17-year-old who was having a mental health crisis and was running naked down the street. Joseph's murder happened on February 8, 2016. Freeman was fired from APD and the City of Austin settled with Joseph's family for $3.25 million.
shot and killed a Black man named Kevin Brown in 2007. Olsen was fired after the shooting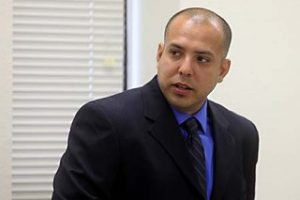 shot and killed Nathaniel Sanders, a Black teenager sitting in the back of a parked car. Quintana was suspended for 15 days but cleared of criminal charges. Quintana was later fired from APD for a "domestic dispute."