In recent struggles against I.C.E., deportations, and all the state apparatuses that reproduce the violence of borders, there has been a shift from making demands of politicians to directly targeting the contractors, detention centers, and infrastructure that make these operations possible. The wisdom of this strategic maneuver is its recognition of the organization of power in our world–wherein power flows not primarily through the halls of politicians, but in the mundane infrastructure that reproduces this society and its violence. An important portion of this infrastructure, particularly in the context of the deportation machine, is the transportation and logistics infrastructure–that is, the vans, buses, and other means by which the State transports incarcerated migrants. This circulatory system keeps assorted offices, processing centers, and detention facilities connected. Sometimes, this infrastructure is managed directly by the State–whether I.C.E, Border Patrol, or DHS. However, in many places this infrastructure is contracted out to other private companies.
Trailboss Enterprises, Inc. is one such company that provides transportation services to I.C.E in Texas. Based out of Anchorage, Alaska, where it started as a snow removal contractor, the company has expanded to offer various logistics, transportation, and aerial support services, with the Department of Defense acting as one of their largest clients. According to data published by Sludge, as of 2018 Trailboss provided detainee transportation services for I.C.E, with a total price tag of almost $4 million for the year. They have been fulfilling this contract since 2012, at a cost of over $150 million. Their services primarily consist of the transportation and transfer of detainees, either from processing and holding centers to detention centers or between detention centers. Officially, TB operates in the "San Antonio Area of Responsibility." This means that their operations extend from Central Texas–including Austin and San Antonio–all the way South to the Rio Grande Valley. They have a few offices scattered throughout this region, in Hutto, Lackland, Laredo, Pearsall, and San Benito. The Hutto location will be the focus of this article.
The Trailboss facility in Hutto is a small lot, which you could almost miss if you didn't know where to look. Located at 116 McNutt Road in Hutto, Texas, it is hidden on a small side road off of TX Highway 79/E Palm Valley Blvd. This side road is the only entrance into the industrial park, which ends in a larger construction/industrial site. There is one point where the road curves and becomes Iron Horse Dr. McNutt continues straight as a smaller road with the facility on the right side. In the photo below, the entrance to the smaller street is circled in blue.

The facility is unmarked, but as you drive down the street you'll pass a small building marked 116, and then you will see a vehicle lot with some vans and potentially a large bus marked with the "Trailboss" or "TB". These vehicles are the backbone of Trailboss's operation, and serve as a circulatory system for I.C.E. The vans seem to be used typically to transport individual detainees, such as moving them from processing to detention or perhaps moving people to and from court appearances. The buses appear to be used for bulk transfers of people, likely to detention centers. It is suspected that the lots largely service the nearby Hutto Detention facility. It is unknown if these vehicles would be used in transporting detainees kidnapped during ICE raids in town, although this could very likely be the case. If so, that would make this facility a strategic target for actions against raids.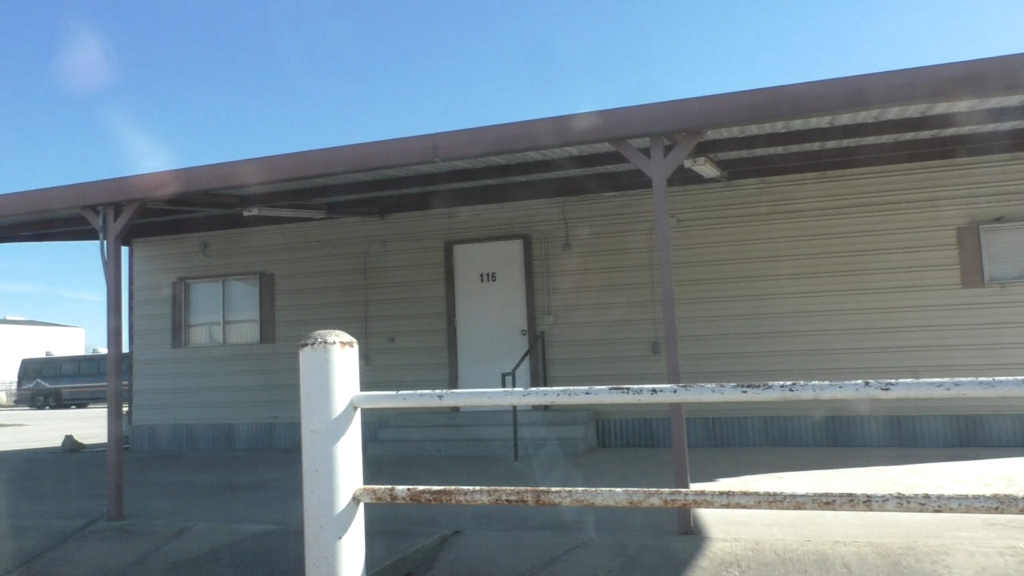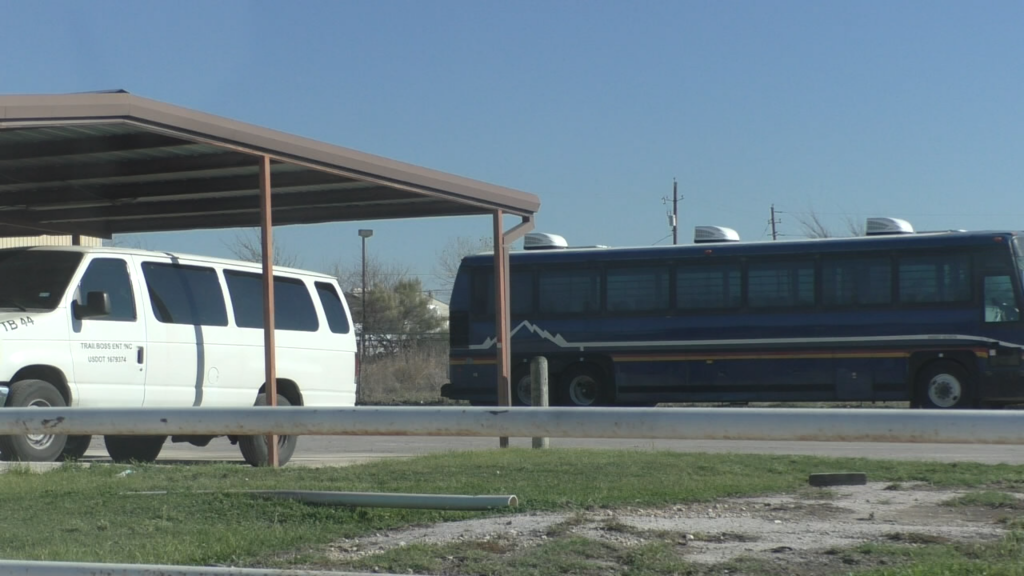 The area around the facility is filled mostly with other industrial shops. A few spots down McNutt is a small mobile home park. The area is not heavily trafficked, and the lot itself appears to only be lightly employed. The actual lot and building appear to have no cameras, although the building at 112 McNutt Road (at the mouth of the smaller road) has two cameras facing the front parking lot on the front of the building.
Agitations against the logistics system can impose potentially tremendous costs and obstacles to I.C.E. operations–escalating monetary costs, slowing deportations and detentions, and backing up facility operations. We offer this analysis of one local target to inform strategic action against deportations.
---
Got a something you need to publish? Send it to us! We take all kinds of radical/revolutionary content, with a special affinity for anarchist/autonomous movements and crews. We specialize in research and strategic intelligence that can inform direct action, but we'll take art, opinion pieces, and other stuff too! Submit content to austinautonomedia [@] autistici [dot] org.