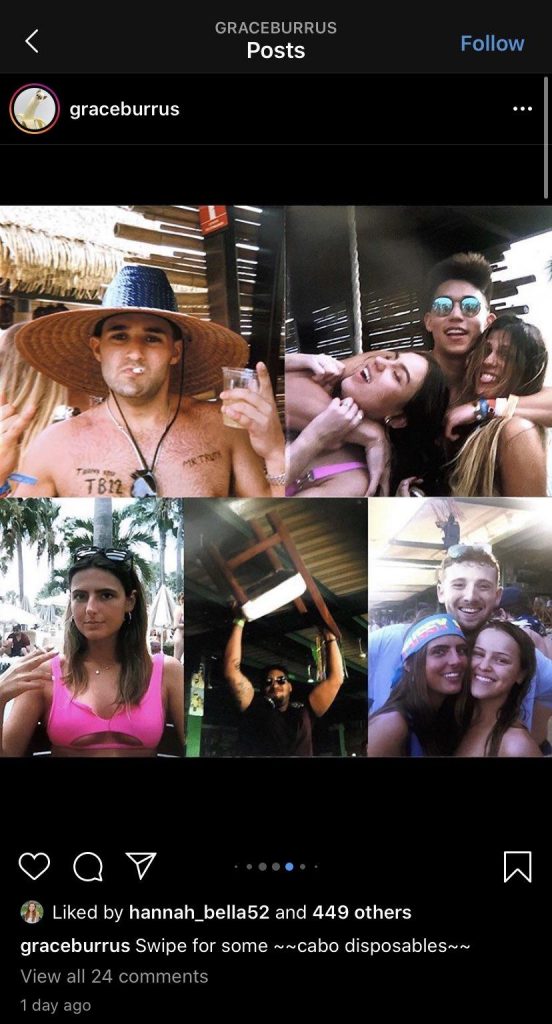 This article will be dedicated to screenshots and info gathered from submissions regarding the UT students (members of campus Greek Life) who took a chartered trip to Cabo amidst the COVID-19 pandemic. The structure of this article is intentionally freeform, to highlight specific bits of information while allowing new info to fill in the greater narrative about who/which institutions are responsible. If you have any information or updates, please send it to us at austinautonomedia@autistici.org
Per this message, Texas Theta members were part of the Cabo trip, but the Alpha Phi was responsible for organizing the trip itself.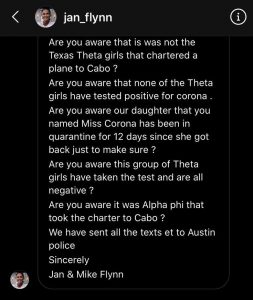 These photos from instagram start to build a small roster of people/faces who went on this trip.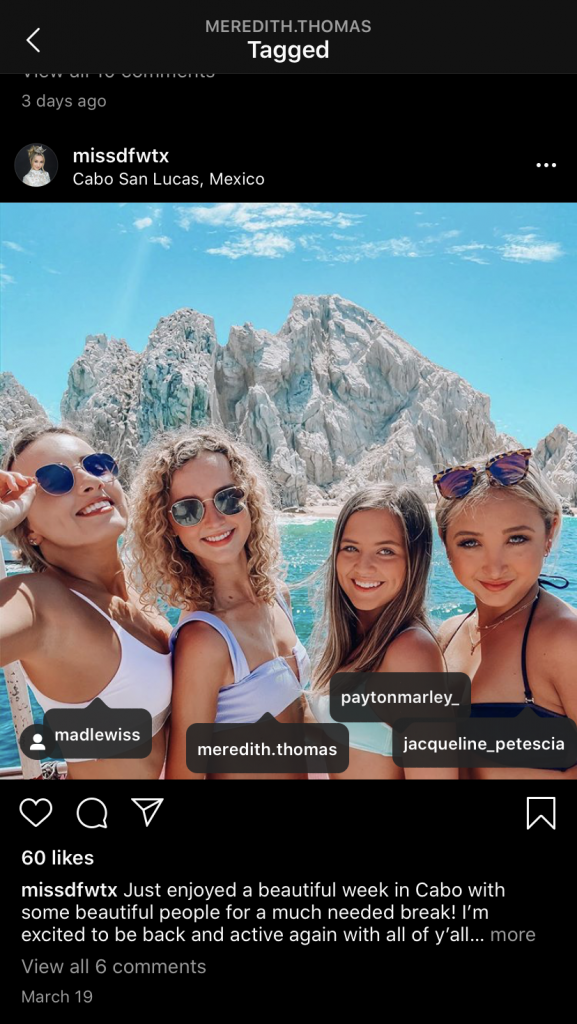 A few things of note
One of the people pictured above, Jacqueline Petescia/missdfwtx, is a sophomore at UT involved with Alpha Phi. She is also involved in the Miss Texas beauty pageant/scholarship competition. Last year she held the title of Miss Austin, and currently holds the title of Miss DFW.
Gracie Hiemenz, tagged in the first photo is a member of Alpha Phi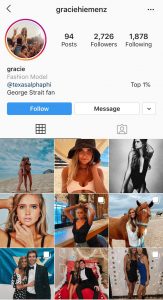 Susannah Joffe, tagged in the first photo, appears to also be a musician/filmmaker. Her site lists some of her projects, and she took the time this week to promote her music video for quarantine listening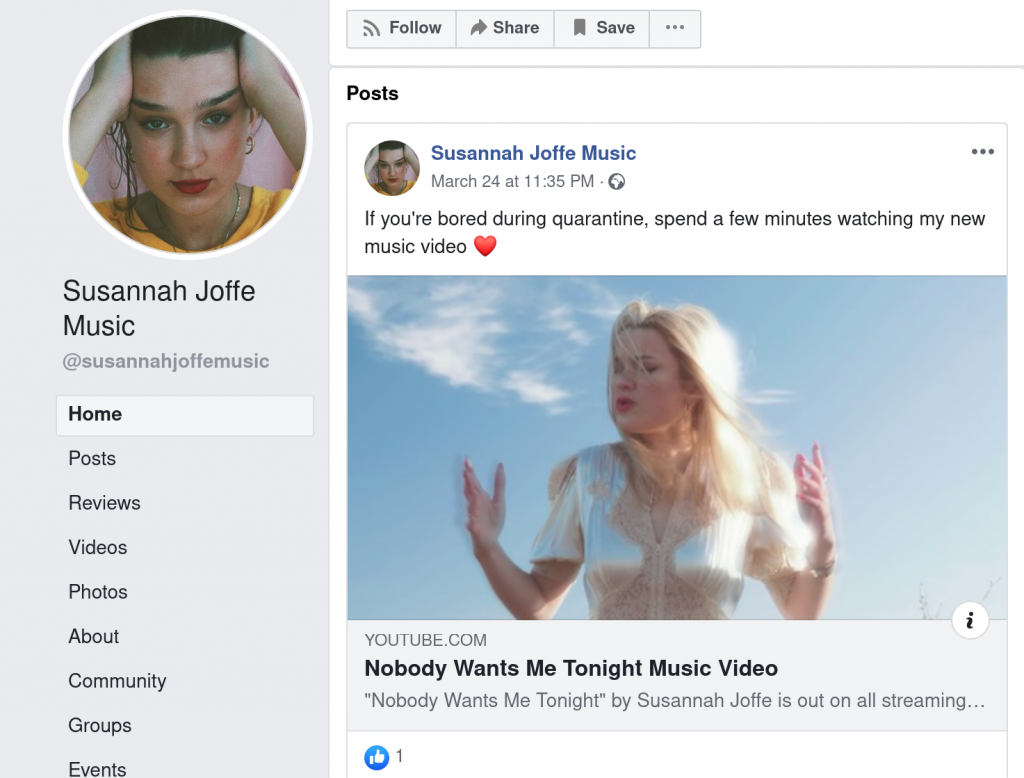 Other unconfirmed chatter
We have received unconfirmed reports that some of the men on the trip were members of ZBT and Fiji
We have received unconfirmed reports that AXO was also involved in the trip.
---
Got a something you need to publish? Send it to us! We take all kinds of radical/revolutionary content, with a special affinity for anarchist/autonomous movements and crews. We specialize in research and strategic intelligence that can inform direct action, but we'll take art, opinion pieces, and other stuff too! Submit content to austinautonomedia [@] autistici [dot] org.