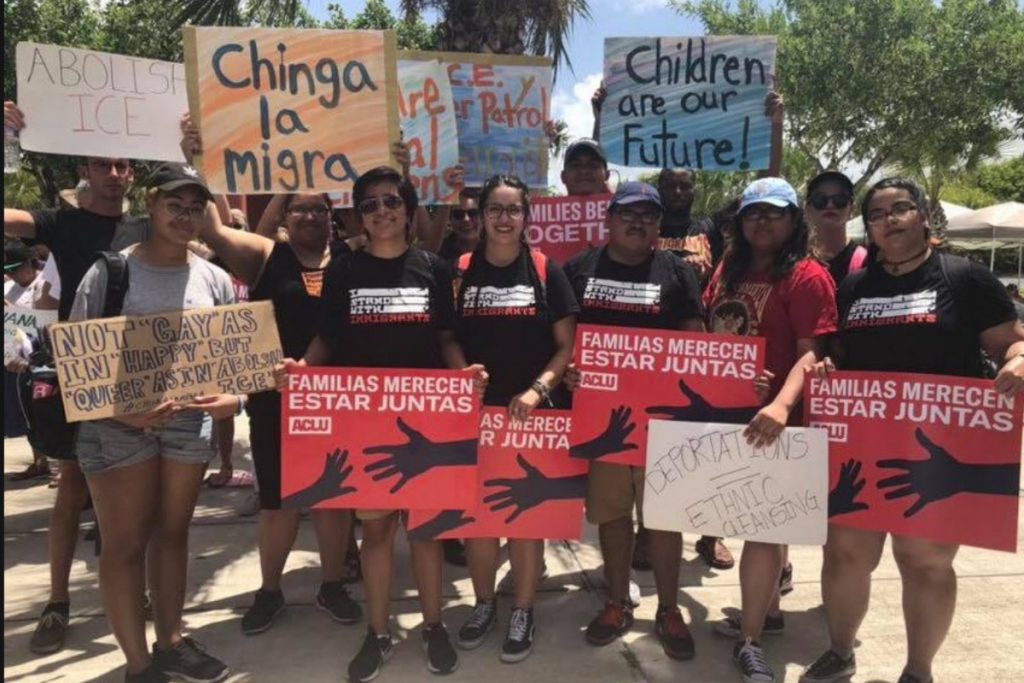 Reposted from the Student Community of Progressive Empowerment at Texas State
https://www.gofundme.com/support-immigrants-in-hays-county
The Student Community of Progressive Empowerment (SCOPE) is a student-led organization dedicated to supporting immigrants of all statuses (or lack of), the first of its kind on the Texas State University campus. Founded in 2015, SCOPE has been providing resources and support for its members and the Hays county community through a variety of initiatives –from raising money to provide scholarships to undocumented immigrants so that they may renew their DACA (Deferred Action for Childhood Arrivals), to organizing pro bono days to provide free consultations with immigration attorneys free of cost and open to all community members, no questions asked.
SCOPE meets every week, presenting workshops to keep its membership informed on several important and pressing issues, such as Temporary Protected Status, to local policy concerning immigration. We also have traveled to the U.S.-Mexico border to protest against the treatment of immigrants being locked up in tent cities. In addition, we have participated in organized national action in order to push for the Dream Act, a path to citizenship for undocumented youth that would not only benefit our membership, but their families as well.
On campus, we were one of the key organizations that pushed for the creation of a part-time immigration attorney position, something that we pushed for years and didn't give up even when we were told it wasn't possible.
We are in need of funds in order to continue other initiatives that would greatly benefit not just our membership, but the greater Hays county immigrant community as well.
We are working on putting together a comprehensive tool-kit for immigrants of all backgrounds, but we need funds in order to pay folks for additional labor we cannot do ourselves, such as design and translation to languages other than Spanish.
We also are working on initiatives to provide alternative health care resources to undocumented folks in Hays county, such as creating a scholarship fund so that we may be able to pay for people's small medical needs –glasses, dental work, reproductive needs, mental health, etc.
Every single dollar donated is CRUCIAL for our movement because an immigrant's life may depend on it.
Please donate and share!
---
Got a story you need to tell? Publish it with us! Send us your opinion pieces, art, zines, reviews, news, statements, report-backs, or anything else you wanna see put out in the world. We take all kinds of content, with an eye towards marginalized perspectives and news about movements & revolutionary organizations. Submit content to austinautonomedia [@] autistici [dot] org.