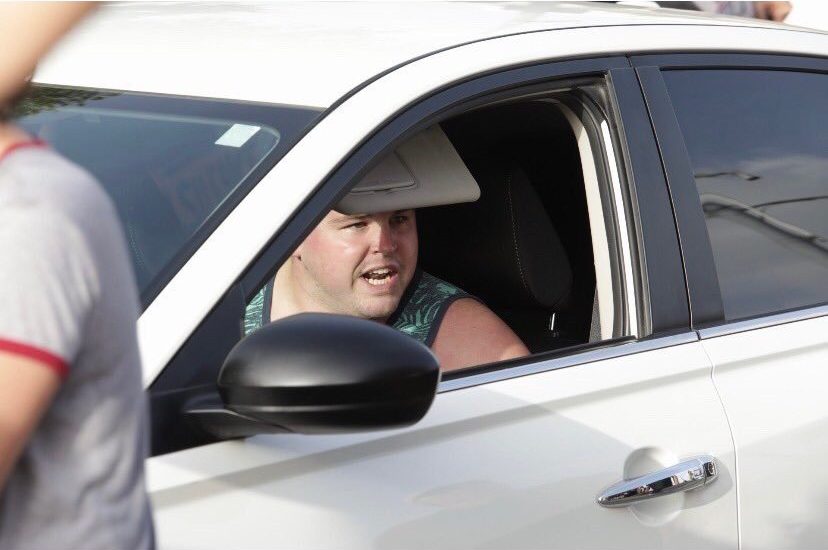 Austin Autonomedia: Keeping Austin Criminal
On the evening of June 27th, a group of protestors who had assembled to counter a "Blue Lives Matter" demonstration was attack by a white man in a car who aggressively drove into the crowd. Witnesses reported the man pointing a gun at protestors as well. While no shots were fired and nobody was injured, APD briefly took the man into custody and then let him go (while, shortly afterwards, arresting a Black protestor). Here's a collection of information about the man believed to be responsible, selected from a handful of tweets and information collected by Bat City Antifascist Front.
Below was a picture taken of the car that the man pictured above drove at protestors (note the thin blue line license plate frame)
Based off license plate data and the face pic at the top of the article, antifascists were able to connect the attack back to a man named Logan Bucknam, a graduate of Clarendon College. You can find his Facebook, which has now been anonymized, HERE. You can also find what is believed to be his Twitter, currently on private, HERE It is believed that Logan locked down his social media after being let go by APD and realizing that angry antifascists were on the hunt for him.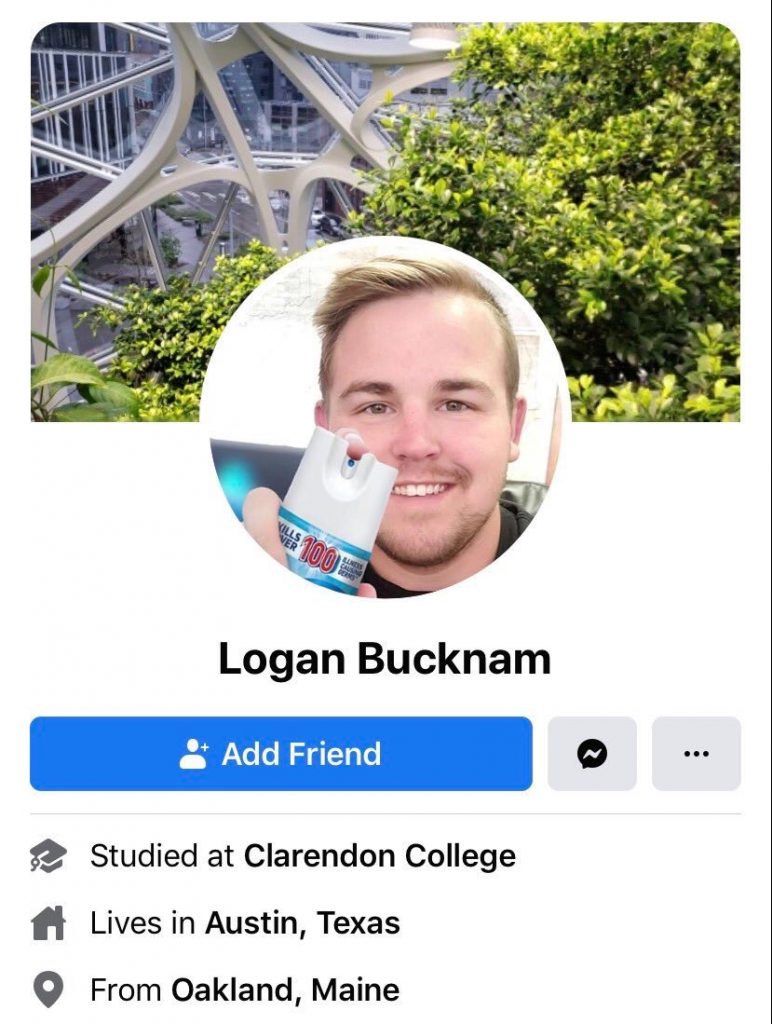 According to his LinkedIn profile, Logan works at the Round rock Branch of Vermeer Texas-Louisiana as a Service Administrator.
The Round Rock Branch is located at 1945 Louis Henna Blvd Round Rock, Texas 78664. They can be reached by phone at 512-244-0505
Click here for an Advanced Agitations piece about Logan
As this is a recent and developing situation, we will continue to update this article as information comes in. If you have information to contribute, contact us at austinautonomedia@autistici.org, or drop us a line on Twitter for other means of correspondence.
---
Got a something you need to publish? Send it to us! We take all kinds of radical/revolutionary content, with a special affinity for anarchist/autonomous movements and crews. We specialize in research and strategic intelligence that can inform direct action, but we'll take art, opinion pieces, and other stuff too! Submit content to austinautonomedia [@] autistici [dot] org.