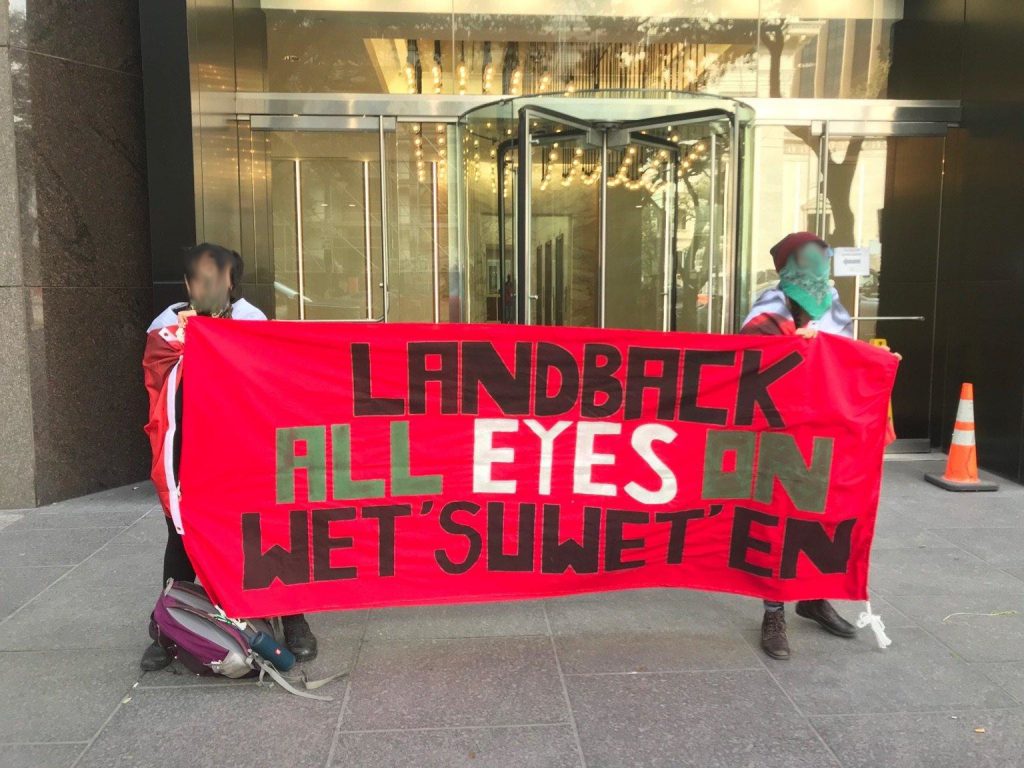 Anonymous transmission regarding a Wet'suwet'en solidarity demonstration that took place downtown, primarily in front of the Chase Bank building on 6th and Lavaca.

JPMorgan Chase supports & finances the Transcanada Coastal Gaslink pipeline, a 463 mile long pipeline set to go through unceded Wet'suwet'en yintah (land). Chase is investing billions of dollars into this pipeline and is responsible for genocide. They have blood on their hands. As do the RCMP and the settler-colony that calls itself canada. The Wet'suwet'en have not given consent to construct this extractive, poisonous pipeline on Wet'suwet'en yintah. And we must let it be known: No consent, No Access!
Canada must be destroyed, along with all colonial nation-states. No more pipelines, no more genocide. Fuck settler colonialism, fuck canada and fuck the usa! Protect the Land. We stand in solidarity with our Wet'suwet'en siblings. All Eyes Are On Wet'suwet'en! Chase & Canada need to be held accountable for their actions against indigenous peoples.
Cops were called within the first few minutes of the demonstrator's presence and showed up about ten minutes in to the demo. No arrests were made, although cops threatened arrest if demonstrators got too close to the entrance. Some bystanders were receptive, while some settlers yelled mocking/racist comments like "Milk is Life." Several others flicked us off, and one even told us "you bitches are gonna burn in hell."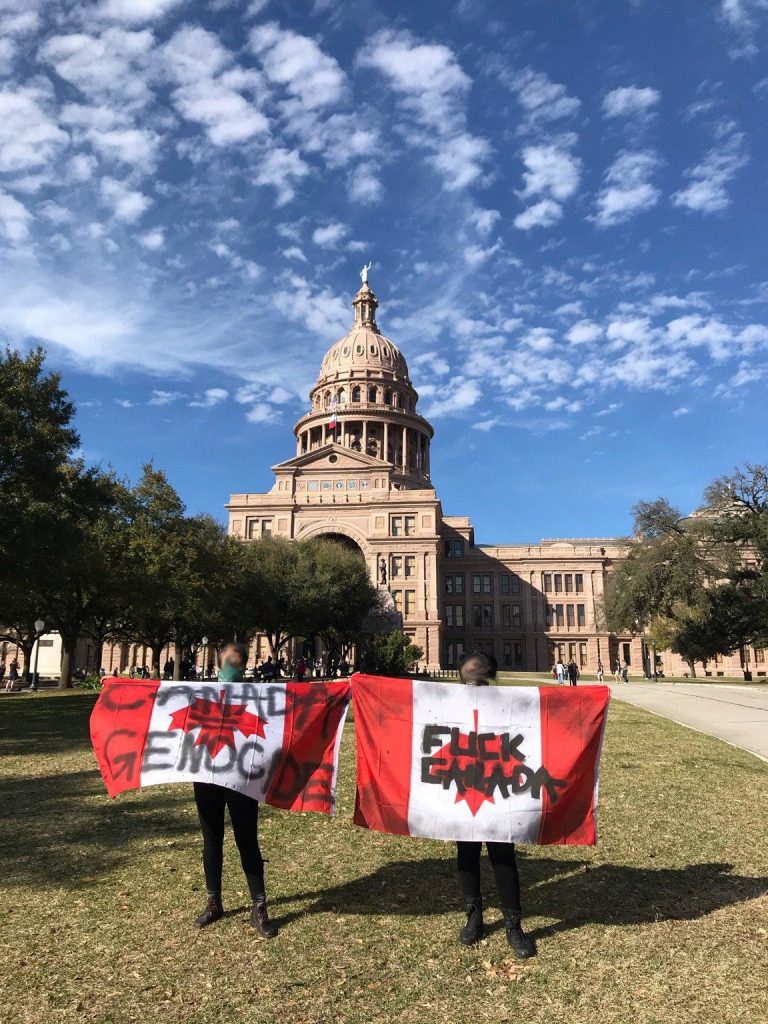 Indigenous Sovereignty will be respected and defended by all means necessary. Solidaridad from occupied Tonkawa & Lipan Apache territories (so-called austin, texas).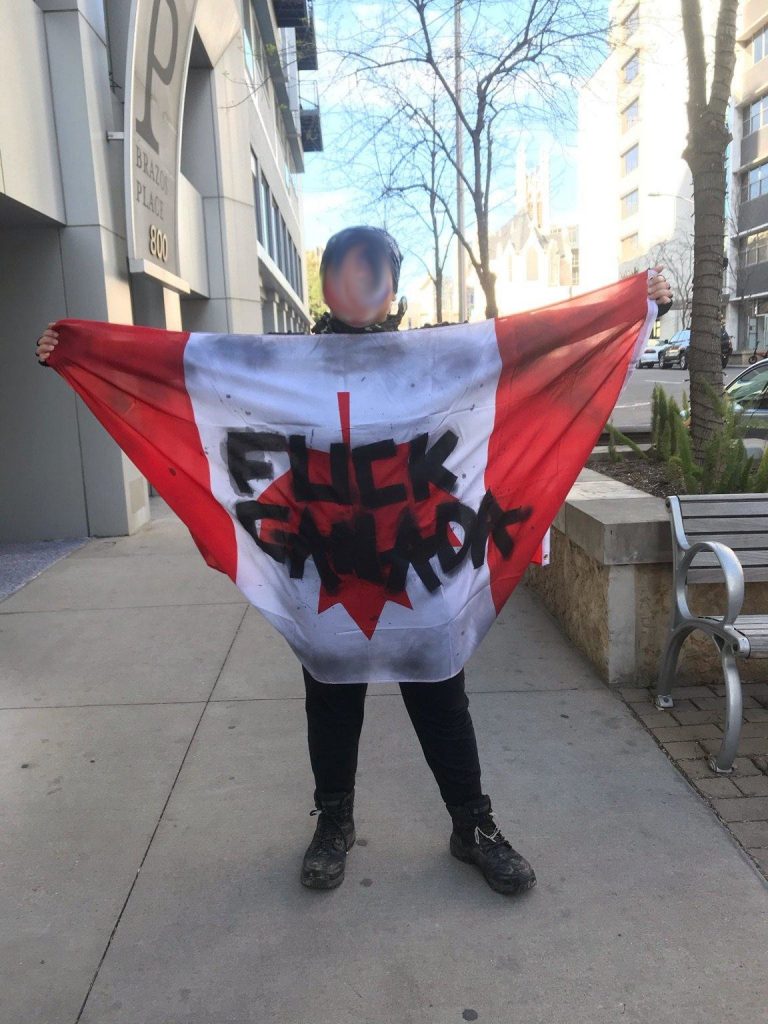 ---
Got a something you need to publish? Send it to us! We take all kinds of radical/revolutionary content, with a special affinity for anarchist/autonomous movements and crews. We specialize in research and strategic intelligence that can inform direct action, but we'll take art, opinion pieces, and other stuff too! Submit content to austinautonomedia [@] autistici [dot] org.