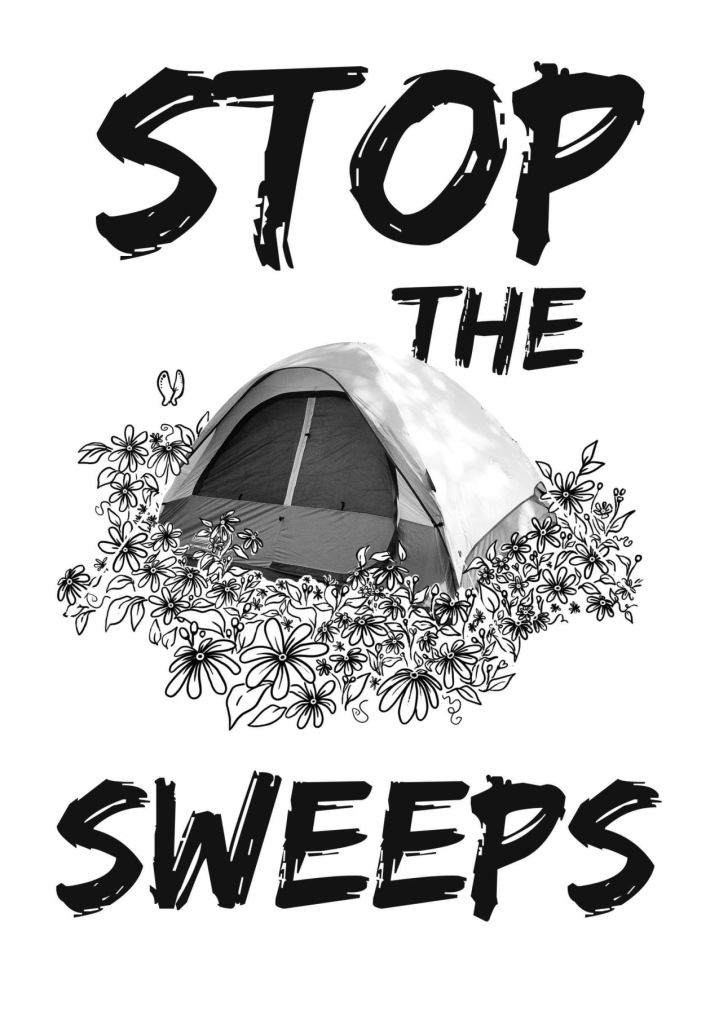 Originally published by Stop the Sweeps Austin
For public access and distribution, we are republishing a zine produced by Stop the Sweeps Austin–a local network combating the sweeps and displacement of homeless people in Austin. This zine was produced for distribution at the 2020 Austin Anarchist Bookfair, and features a timeline of events presented through facebook highlights, as well as a statement of principles and vision for the organization. We hope it inspires those locally seeking to join or conspire with these folks, or those near and far looking for inspiring examples of ways to organize themselves. Click the hyperlinks below to access digital and print-imposed PDFs of the zine.
---
Got a something you need to publish? Send it to us! We take all kinds of radical/revolutionary content, with a special affinity for anarchist/autonomous movements and crews. We specialize in research and strategic intelligence that can inform direct action, but we'll take art, opinion pieces, and other stuff too! Submit content to austinautonomedia [@] autistici [dot] org.