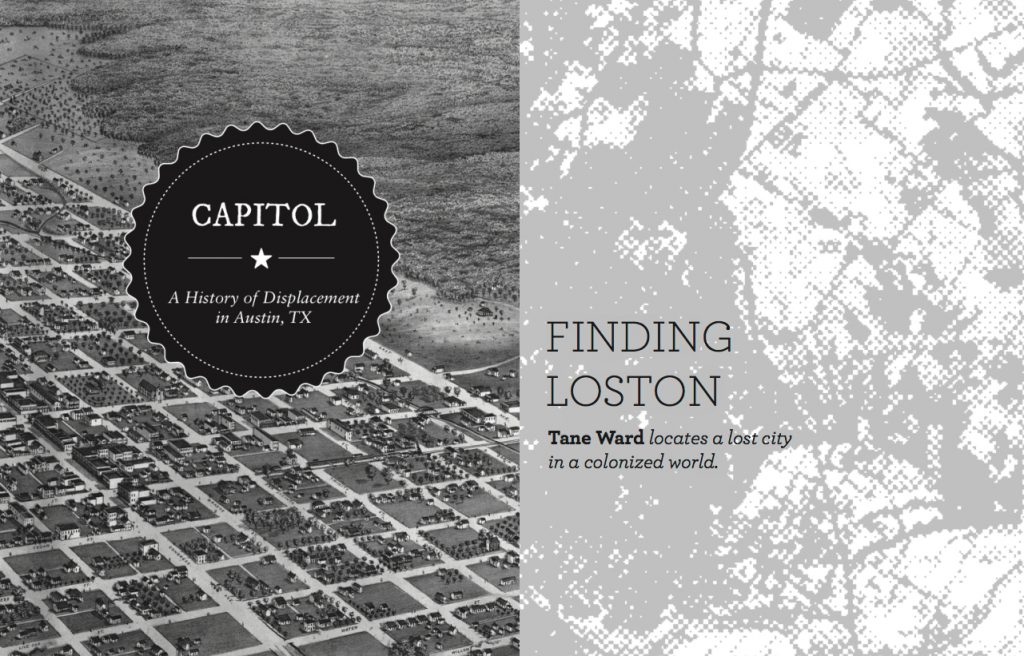 Austin Autonomedia: Keeping Austin Criminal
Austin is experiencing waves of displacement, organized under the banners of gentrification, anti-homeless sweeps, the suburbanization of poverty, and policing (community or otherwise). Many in this city find themselves fighting where they stand against this onslaught, attempting to construct some form of counterweight or defense against the violence of Austin's growth.
These recent waves of displacement are not novel. They are extensions of–and build upon the remnants of–the layers of displacement that produced this City. Understanding this region's past and its particular mode of entanglement in settler-colonialism and racial capitalism is essential, both for those currently finding terrain to fight from and those newly entering this territory. Below we offer two zines which provide some context for this space we occupy. Finding Loston is a short piece that connects recent waves of gentrification and displacement from East Austin to the colonization and genocide that founded Texas. The piece provides invaluable histories of the indigenous peoples and the worlds they inhabited which have been erased. The second piece, Capitol: A History of Displacement, begins tracing waves of displacement from a similar starting point and follows the history of Austin through the "end" of slavery and into the 20th century. Its analysis focuses heavily on the post-Reconstruction and 20th century organization of the City, which laid the foundations for many of the modern divides which define Austin along lines of race & class.
Zine layouts provided by 1882 Press
Read Finding Loston HERE
Find a print-imposed copy of Finding Loston HERE
Read Capitol HERE
Find a print-imposed copy of Capitol HERE
---
Got a something you need to publish? Send it to us! We take all kinds of radical/revolutionary content, with a special affinity for anarchist/autonomous movements and crews. We specialize in research and strategic intelligence that can inform direct action, but we'll take art, opinion pieces, and other stuff too! Submit content to austinautonomedia [@] autistici [dot] org.