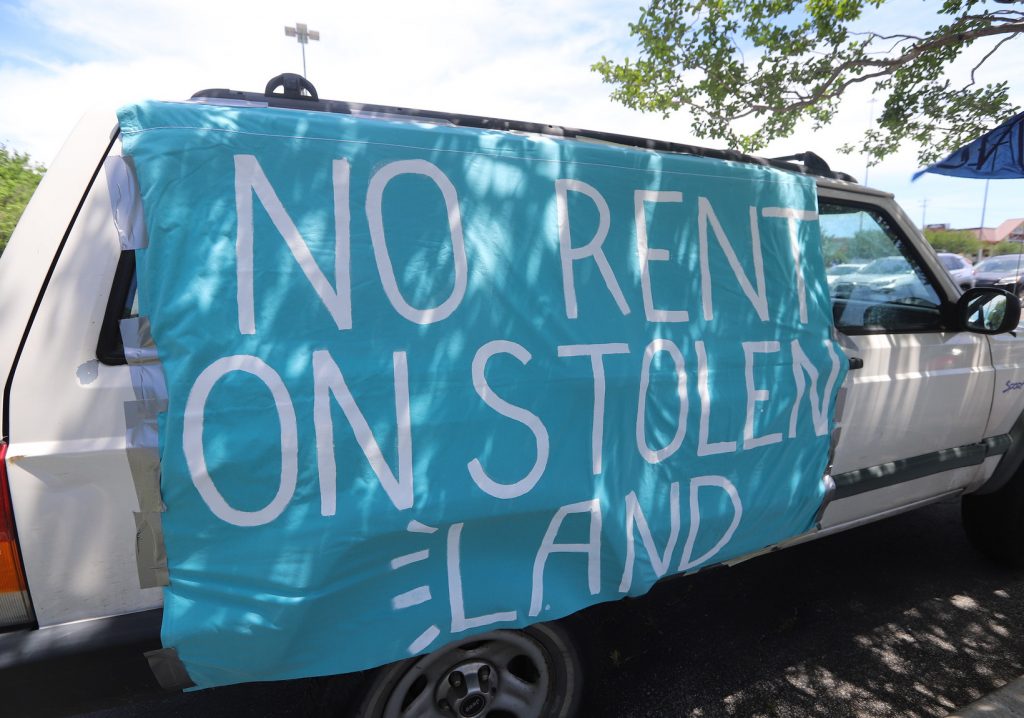 An anonymous transmission from a participant in the Rent Strike ATX car demo on May Day
On May 1st, a caravan of around 30 cars proceeded down I-35 as part of a May Day car demonstration hosted by Rent Strike ATX. Some cars bore banners and signs reading "Rent Strike," and "Justice for Mike Ramos," while others amplified various parts of the 5 demands which have been popularized nationwide (including free healthcare, freedom for prisoners, no debt, and homes for all).
This communique offers a participant's perspective on the events of this May Day demonstration—both evaluating its local significance and the contribution it makes to evolving national experimentation with the car demo form. It is a response and extension of the strategic conversation initiated by friends in Atlanta around the car demo form, with analysis that still speaks deeply to a local context. This piece aims to cultivate, deepen, and inspire forms of autonomous action that can strike directly at the settler-colonial economic system which, with each passing day, reveals itself more and more to be a death cult for many of us. May the experience of this demonstration offer strategic clarity to others seeking ways to intervene in our exceptional moment, whether in so-called Austin or anywhere else across this world.
Continue reading "Deep In The Heart of Texas: The Car Demo Form as Attack on Economic Circulation"